Is Your Clarke a

CLARKE®?
Helping combat counterfeiting activities, CLARKE® offers advanced anti-counterfeiting technologies to protect our customers and stay ahead of those trying to benefit from our good name!
Engines which do not meet Clarke's stringent safety requirements put lives and property at risk, not to mention the reputations of otherwise solid pump and service dealers!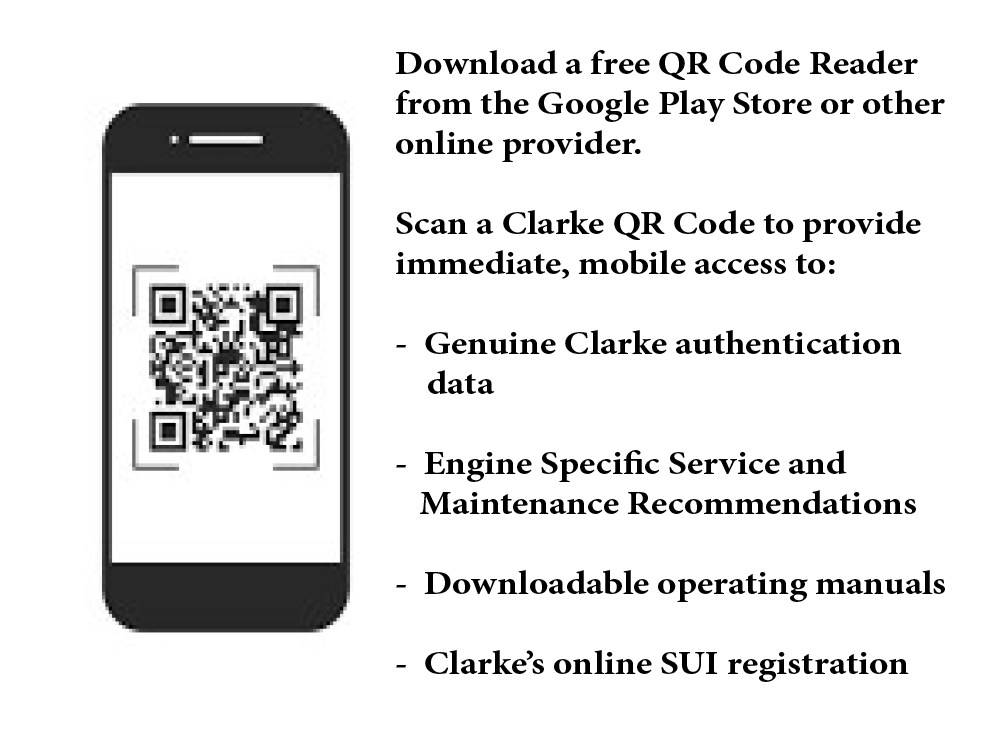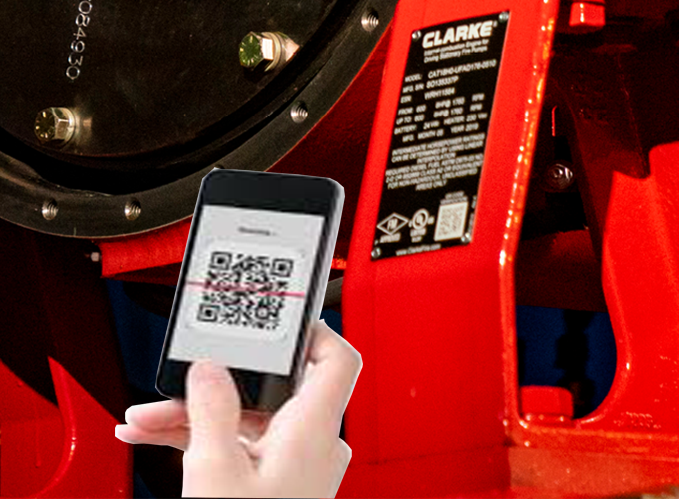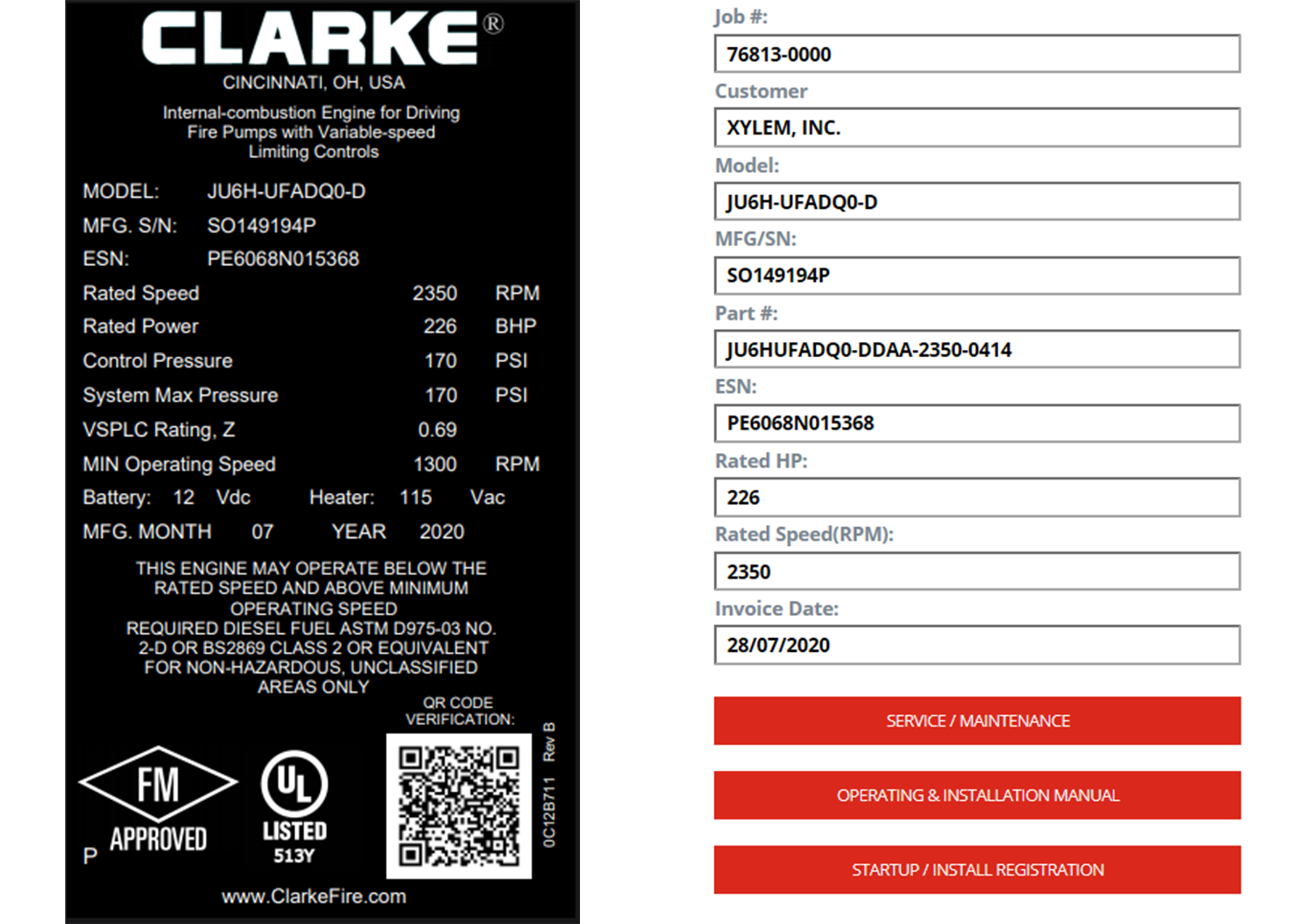 Anti-Counterfeit Engine Serial Number Nameplate

Clarke's new laser engraved engine serial number nameplates include advanced QR codes that allow for positive identification of the engine as a Genuine CLARKE® . By scanning the QR code on the nameplate, you will be directed to a secure www.clarkefire.com web page dedicated to that specific engine serial number. On this web page, you can verify the serial number, the engine model, rated power, rpm and other details which match the information etched onto the nameplate. This dedicated web page also includes links to Aftermarket Service resources such as Clarke's Maintenance Kit program, Operation Manuals, and Start-Up checklists.

The new nameplate has a black background with white lettering.
A bar code reader app, downloaded to your smartphone or tablet computer, is required.
Serial Number Verification

If your CLARKE® engine was built before the QR code nameplate was added, you can still verify the engine serial number, engine model and other information by going to www.clarkefire.com and clicking SERVICE/Installations/Serial Number Verification.