Just Because It Says Clarke, It Doesn't Mean It Is!
CLARKE® Fire Pump Drivers are designed, assembled and listed by CLARKE® providing guaranteed power at SAE conditions 77F(25C) @ 300 feet (91.4 M) above sea level. Counterfeit engines have not been tested to produce guaranteed power and the engine components may not be compatible with other listed components. Counterfeit engines provide no savings because when discovered not only does the engine have to be replaced, but sometimes the entire fire pump set does as well.
Since people's lives and the protection of property are at stake, providing a genuine listed diesel fire pump driver is imperative to ensure that the pump will produce the correct pressure and flow to allow the fire sprinkler system to work correctly.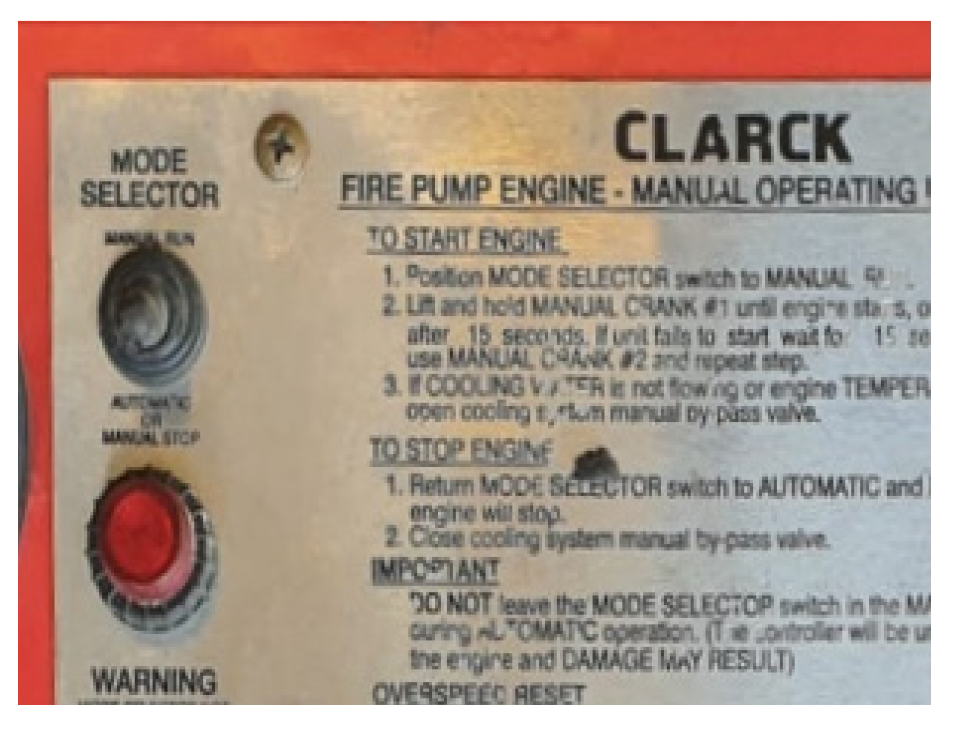 CLARKE® is not spelled 'C L A R C K'. This engine instrument panel is a counterfeit.

Here are examples of an incorrectly formatted and legacy stainless steel nameplate. The use of a stainless steel nameplate on a new engine or a nameplate with missing serial number, smart part number or other engine information, should immediately raise a red flag that your new CLARKE® engine could be a counterfeit.
Misrepresented CLARKE® engines intentionally cause confusion as to the
source
of the goods or services. These are examples of non-genuine
CLARKE®
engines.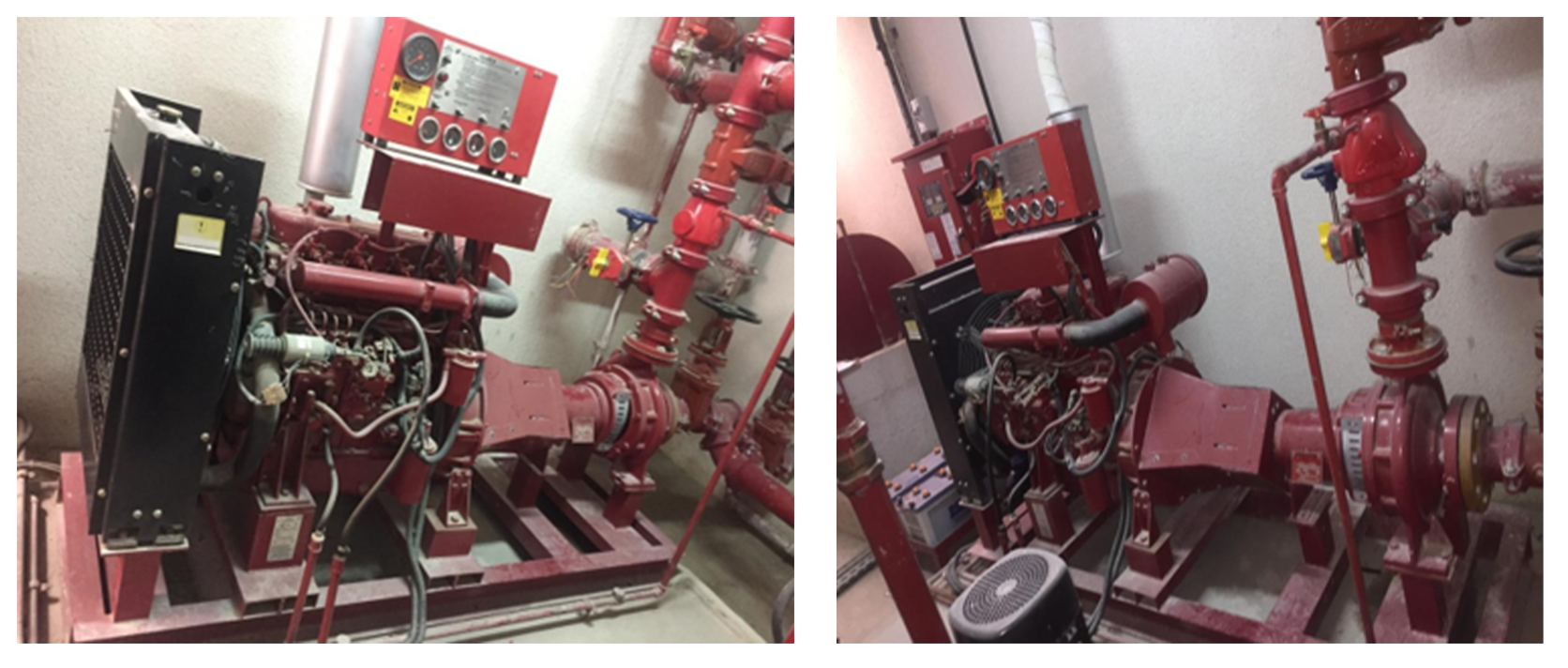 When purchasing a CLARKE® engine, you should be able to verify the authenticity through Clarke's website, the seller, or an approved Authorized or Master Service Dealer. If you cannot verify your CLARKE® engine, contact Clarke's Customer Support group at parts@clarkefire.com or call (513) 475-FIRE.